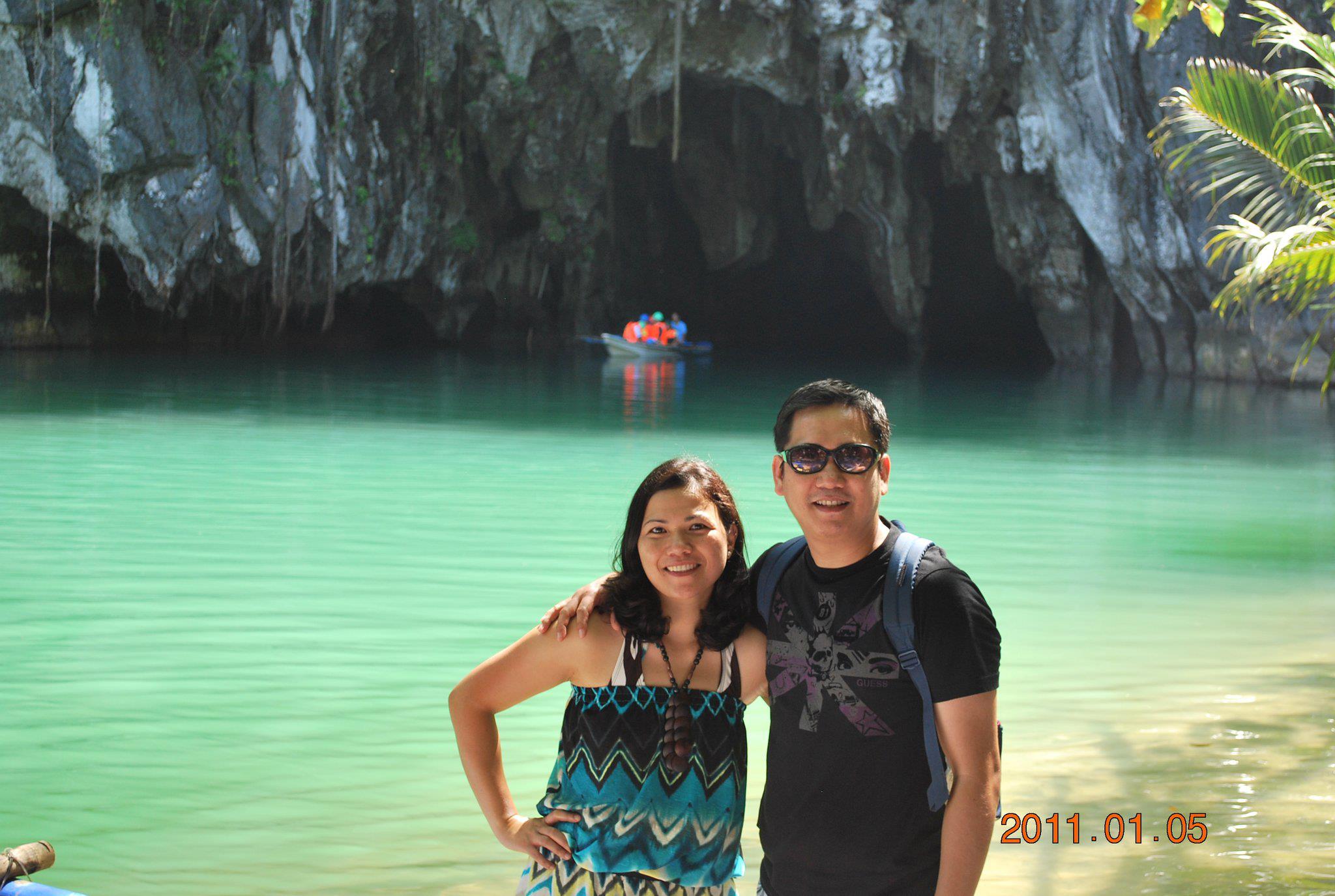 It's been 9 years and we were not married yet since we've been to Puerto Princesa Subterranean River National Park, also known as Puerto Princesa Underground River which was voted as one of the "New Seven Wonders of Nature".
The underground river is a UNESCO World Heritage Site and it stretches 8.2 km and flows into the West Philippine Sea. We had a boat tour there which covers only a short distance and takes about 45 minutes. As you notice, behind us was one of the tours that went ahead of us.
In the tour, we found bats 🦇 hanging in the cave. We also saw major formations of stalactites and stalagmites.
The underground river is located in Barangay Sabang, 1 1/2 hours Northwest of Puerto Princesa City, in the province of Palawan in the Philippines. To get there, take a shuttle van to Sabang Port. Then it's a 15 minute motorboat ride up the coast to the beach entrance of the National Park. From the beach, it's a 2 minute walk to the river.
Looking forward to go there once again and see the beauty of nature. This time with our 3 kids. ✈
#Palawan #Philippines #UndergroundRiver #ItsMoreFunInThePhilippines