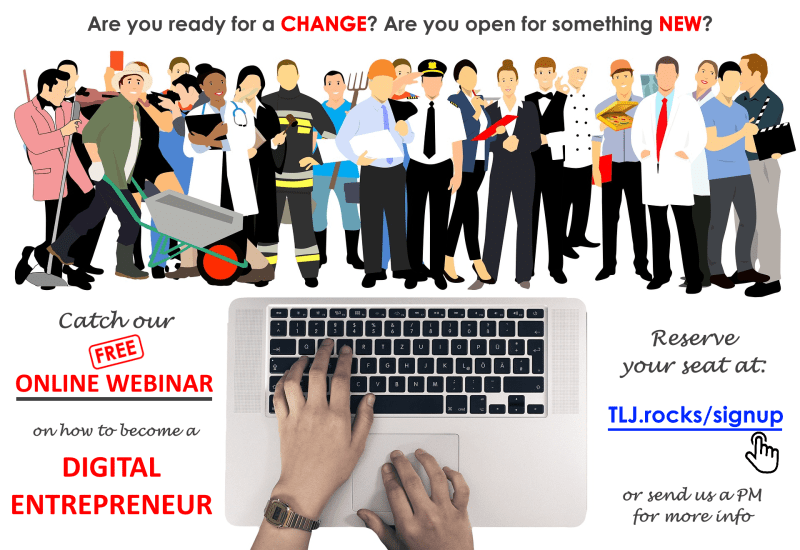 Are you ready for a CHANGE? Are you open for something NEW?
This opportunity is for anyone who's willing and ready for a change in their career or simply to supplement their full-time career. This is open for anyone in healthcare, hospitality, food, transport, oil and gas, construction, manufacturing, education, IT, entertainment, media, automotive, retail industries, etc. as well as those in government agencies and those who are stay-at-home moms.
Catch our complimentary live webinar every Tuesday and Thursday at 5pm PDT / 8pm EDT. Replay of the last session will also be provided which you can watch anytime.
Simply leave your name and email in this signup form.
"One reason people resist change is because they focus on what they have to give up instead of what they have to gain."
#BecomeADigitalEntrepreneur #SignUpNow #AskUsHow #ThrivingLifeJourney